Projects
DISCIPLINE: WINE INDUSTRY
PROJECT NAME: NEW CELLAR DOOR SALES, SCHILD ESTATE WINES, LYNDOCH
Recycling of a former ANZ Bank building produced the Schild Estate Wines Cellar Door Sales and Administration, build from natural products of the region with local sandstone, milled recycled timber and slate products.
The external tensile structures form valuable shade for clients tasting the produce of the Barossa, and seasonal promotional functions with themes.
Natural products were used wherever possible, with mini-rib corrugated sheets for soffits, sawn red-gum for columns and facings, sandstone and red-gum bar front, slate flooring internally, and huge timber entry doors.
Built by local contractors, the facility is a landmark gateway on the main Barossa Valley Highway and Lyndoch Road junction.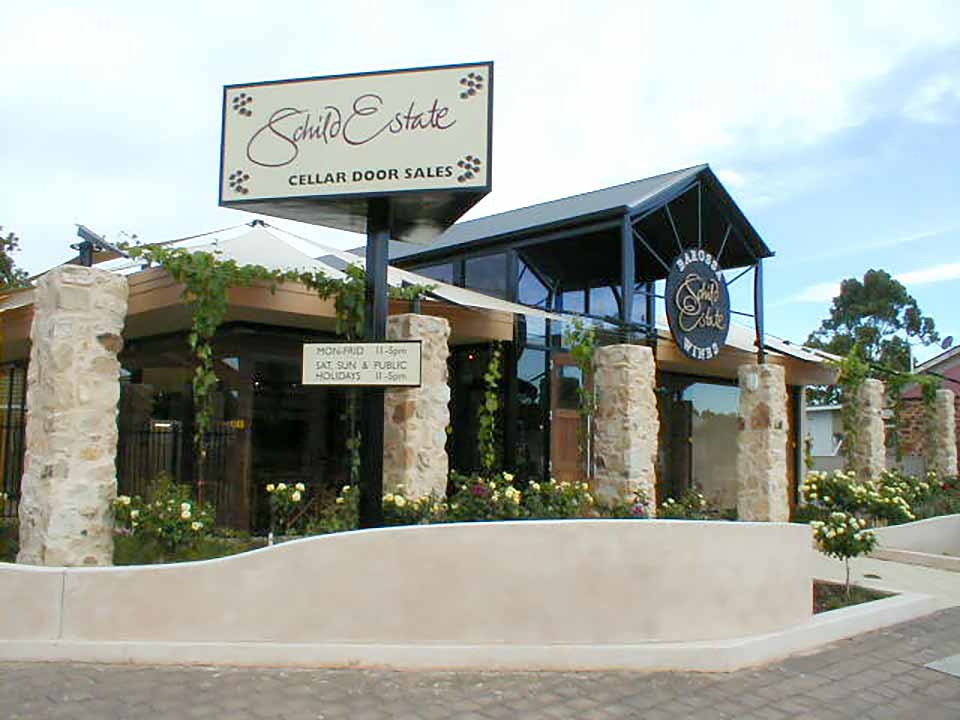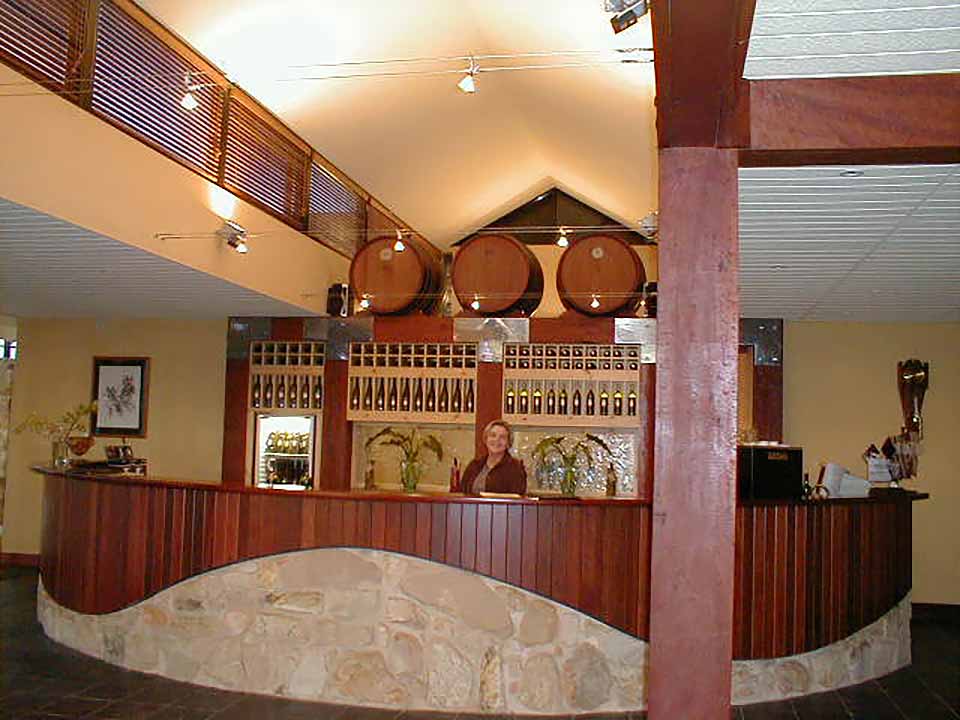 See some of our Other Projects

2/7 Esplanade, Somerton Park SA 5044

Send us a message by filling out the form below and we will reply to your email.